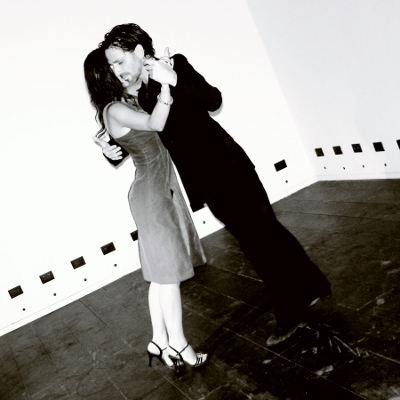 Thankfully, we are becoming a more fitness minded society. What better way to keep this momentum going than with your partner. More and more cities are creating bike lanes and running trails. There are more and more fitness classes and gyms opening all the time. You should take advantage of this as a couple.
Date nights do not always have to be about movies and dinners. Why can't they involve some fitness? What better way to bond than through physical activity? When you sweat together, you stay together.
There are a few simple suggestions to start with. Sign up for a dance class at a local studio or recreation center. Try yoga together. You can even do a revolving fitness program. For example: every Monday, try something fitness related, like dancing one week, kickball another, etc. It is easy to find these classes and events; just look at a local paper and many of them are even free or have a free trial.
Just going for a walk or a leisurely bike ride is nice, but this is missing the point. When we do something like this we are not pushing ourselves. That is why we need to do something that will cause us to push each other past the Sunday stroll mentality. Save those events for quiet time together.
Then there is the more adventurous like kayaking or rock climbing. I learned there are a few places in my hometown that have rock climbing walls and all you have to do is schedule a time to go. I have not tried this yet, but am going to surprise the wife with a different kind of date night soon. Sometimes these choices could be more costly as you have to buy or rent the equipment.
For those extremely serious about fitness can join a gym together. It is great motivation to go as a couple. And if you start to stray, you can force yourself to go when you see your spouse getting into shape and you are only getting rounder. My wife has been working out more lately and it has really lit a fire under me.
There are lots of options for unique things to do as a couple and it gets boring planning a dinner at a new restaurant or simply going to a movie. Make a fun date night and get into better shape as a couple. Not only is it better for your long term health, it is surprisingly fun.