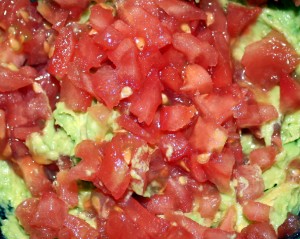 Maybe you or a loved one can't eat foods that contain gluten, but that's no reason to miss out on yummy snacks. It's still possible to prepare gluten-free snacks that are nutrient-rich and delicious. Fortunately, these days supermarkets and bakeries are filled with delicious gluten-free treats, but you can save money and increase your selection of gluten-free snacks if you make your own gluten-free snacks from scratch. Here are some ideas and recipes for scrump-delicious gluten-free snacks:
Fresh fruit–apples, oranges, strawberries, grapes, peaches, pears, bananas, apricots, cantaloupe, dates and fruit kabobs
Water–Stay hydrated!
Jerky
Frogs on a log — celery stalks filled with cream cheese and jalapeno pepper slices or green olives with pimentos
Popcorn
Yogurt with fresh fruit
Nuts–peanuts, cashews, pumpkin seeds, sunflower seeds, pistachios
Fresh vegetables–celery, carrots, olives, radishes, broccoli florets and cauliflower
Hormel gluten-free pepperoni
Juice popsicles
Homemade soup
Smoked salmon on gluten-free rice crackers
Fruit snacks
Avocado toast made with 1/2 avocado and 1 slice gluten-free bread or pita bread. Mash the avocado and spread on the bread.
Hummus and gluten-free rice chips
Chocolate!
Deviled Eggs with Guacamole
Ingredients
6 large eggs
6 cups water
1/2 cup guacamole (recipe below)
Preparation
To cook the eggs: Set the eggs in an empty saucepan. Add water. Boil. Turn off heat. Wait 17 minutes. Drain. Pour cold water over eggs until the eggs are completely cooled.
Remove egg shells. Cut each egg in half. Eat or discard yolks. Fill each egg shell half with 2 teaspoons guacamole (recipe below).
For the guacamole, you can purchase it pre-made at your local supermarket or make your own. Here's a recipe:
1 ripe Haas avocado, peeled, pitted, and halved
1 teaspoon lime juice
1/4 teaspoon salt
1/4 teaspoon cumin
1/4 teaspoon cayenne pepper
1/4 medium onion, sliced
1/4 jalapeno, seeded and minced
1 Roma tomato, seeded and diced
1 teaspoon chopped cilantro
1/2 clove garlic, minced
Toss the scooped avocado pulp and lime juice in a bowl. Add the other ingredients and mash with a potato masher.
Fresh Fruit Smoothie  Prep time: 10 minutes    Serves: 8
Ingredients
2 cups apple juice
1 cup organic yogurt
2 cups strawberries, tops trimmed
2 cup grapes
1/2 cup fresh cilantro
4 tablespoons sunflower seed butter
Preparation
Combine all of the ingredients in a blender and puree until smooth.
Open-Faced Basil Grilled Cheese Sandwich with Tomatoes  Prep time: 10 minutes   Serves: 4
Ingredients
4 slices gluten-free bread
4 tablespoons basil
4 slices cheese
4 slices tomato
Spread 1 tablespoon basil, a cheese slice, and one tomato slice on each slice bread. Broil for 5 minutes until the cheese is melted.