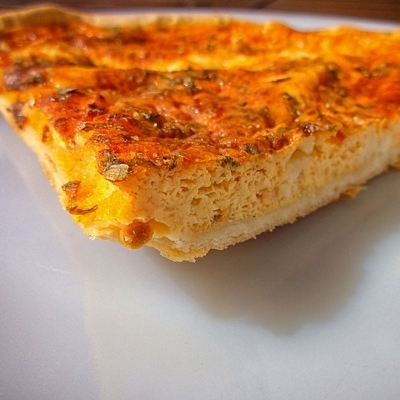 Eggs are a nutrient rich base for a number of tasty meals, including the ever-versatile quiche. Make your quiche without the crust to considerably lower calories and carbohydrates in each serving. You can make it easy to frequently eat healthy foods by making single serving quiches ahead of time and freezing each one for later consumption. Read on to learn how to make the quiche base and create eight different flavors to enjoy.
Eight Flavor Ideas
Transform a basic quiche base into a decadent meal by adding a combination of cheese, vegetables and meat to the mix. You can use one of the flavor combinations below to get you started.
Feta And Spinach
Pesto Jack and Broccoli
Gouda, Tomato and Bacon
Swiss and Asparagus
Mozzarella and Sausage
Cheddar, Onion and Green Pepper
Smoked Cheddar and Chicken
Munster and Ham
As you grow comfortable with making your own quiche creations, you may start to imagine up your own combinations. You can even mimic delicious cheeseburger, pizza or nacho flavors for your signature quiche dish. Just remember to use your imagination and have fun.
Before starting the base, you will need to choose your flavor add ins from the list above. Prep, cook and cool those ingredients before placing them alongside your quiche base ingredients. The simplest way to prep your flavor ingredients is by frying them up in a sauté' pan with a little bit of butter. Also, shred all of the cheese you will use for even distribution throughout the quiche.
Make The Base
While the mix ins are cooling, go ahead and mix up the quiche base. This part of the process should only take a few minutes, so preheat your oven to 350 degrees before you start. Gather the following tools and ingredients before you begin to streamline this process.
Tools
Mixing bowl
Measuring cups and spoons
Rubber spatula
Metal whisk
Muffin pan
Base Ingredients
8 Large eggs
1/2 Cup heavy whipping cream
1 Teaspoon salt
1 Teaspoon pepper
2 Tablespoons butter
Crack the eggs into the mixing bowl. Pour in the carefully measured heavy cream, salt and pepper. Whisk these four ingredients until the eggs and cream are incorporated, making sure to push mixture down the sides of the mixing bowl with your rubber spatula. Add the cooled meat and vegetables, and then mix. Pour in the cheese and give a final stir.
Grease the 12 muffin cups with butter to create a nonstick surface. Carefully pour an even amount of the mixture into each muffin cup. Bake this mixture for 20 to 25 minutes or until a toothpick poked into the center comes out clean.
Serve It Up
You can immediately serve up these individual quiche creations for dinner or wrap them up for later. If you want to freeze the quiche, make sure to wrap each one in wax paper and place in a freezer safe bag.