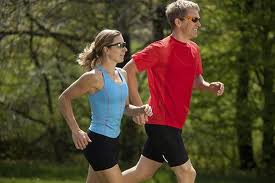 When discussing running, one of the most universal (and important) issues with it is motivation. For even the most avid runner, finding motivation to go on that early morning or afternoon run can be difficult. Although running with friends can be a great motivator, it is easy to cancel running plans with someone you know well. So what is the answer to finding the motivation and tools of success for running? Find your nearest running club, and try it out! These clubs offer support and bring together people with a common interest in running.
Running clubs can be found in most major cities, but they are even branching out into the suburbs. While it is great to have friends to run with, it can still be difficult to find the time and motivation to run. Running clubs provide not only stricter incentives to run, but they also allow the runner to build friendships with people of common interests. For example, my roommate recently joined the Louisiana chapter of the Black Girls Run running organization. As the name suggests, the group attempts to organize African-American women into a streamlined group of runners that can train for major running events or go for short jogs. This particular organization requires only a small amount of dues and a little bit of time each week to complete the actual runs.
Running clubs do not just organize large and long running events. Instead, many local running clubs host fun runs for different seasons and holidays, and they even have group social outings after each run is complete. Furthermore, these organizations often form smaller groups of people who live near each other to go running on a weekly or even daily basis. This cohesive group of neighborhood runners is sure to keep up the personal motivation and goals of the individual.
The goals of the national chapter of the Road Runners Club of America states that a running club can help individual runners get started, get faster, get fit, and have fun with running. Visit their website at ww.rrca.org to find one of their chapters in your area. Otherwise, community health and exercise facilities will often know the names and contacts for local running clubs. If none are available, it can always be fun to start your own chapter of a running club to motivate others in your community. Overall, the most important things are to enjoy running and to stick with it. A running club can help you accomplish both.