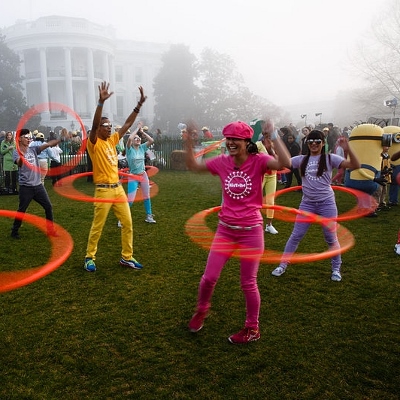 Promoting fitness at work can be highly beneficial for your business, as well as the health of your employees. Studies have shown that employees who are fit and healthy as a result of regular exercise have a lower incidence of staying at home due to illness, and demonstrate increased productivity because of their improved energy levels. There is also a correlation between fitness and lower levels of stress, which has been shown to inspire better attitudes and increase self-confidence. To learn how you can promote fitness in the workplace, read on.
Keep the Workplace Stocked with Healthy Snack and Food Options
Ensuring that workers have access to healthy food options indirectly promotes fitness at work. Liaise with the company that stocks your office vending machines to either replace chocolate and pop with, or offer it alongside, healthy alternatives such as granola bars and bottled water. You could also try making complementary baskets of fruit available for employees to snack on.
Open a Gym or Fitness Room at Work
To give your employees the chance to exercise before or after work, in their lunch hour or on their break, provide them with access to fitness equipment. Source your equipment from a wholesaler like http://www.fitnesswarehouseuk.com/ to get high quality equipment at great prices. It's a good idea to install locker rooms and a shower facility near the gym so that your employees can use the equipment at any time without making your premises smell of unwashed bodies. If you can't afford to have a gym facility installed, could you shell out for gym reimbursements or discounts to local gym and fitness centres?
Develop an Incentive Programme for Employees who Practice Fitness
Incentivise employees to join your fitness programme by offering financial bonuses, prizes, or other benefits to employees who meet certain fitness goals or partake in a certain number of fitness activities.
Hire or Recruit Guest Speakers to Talk About Fitness
To encourage employees to stay fit and healthy, educate them on the benefits of a good diet and exercise. It's a good idea to host a poll to gather people's opinions on fitness activities they would like to learn about, and then hire someone on the basis of the results. If employees are interested in Pilates, for example, hire an instructor who can teach them some basic exercises and explain how it could benefit them.
Host Team Building Events that Involve Fitness
A fun, enjoyable way to promote fitness is to get employees to attend a physically demanding team building activity. Try renting out a bowling alley, visiting a local park to play cricket or hiring mounts from a trekking centre. Hula hooping contests are sure to go down a treat too, and provide some great laughs for all involved.
Brought to you by our friends at Fitness Warehouse Limited.