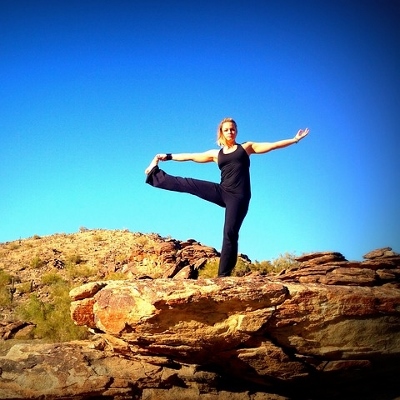 Yoga pants have become a staple for many women whether or not they practice yoga. They are comfortable and stylish, and are easily matched with cute tops to wear to the grocery store or running errands. Usually black, and sometimes grey, there are now many other choices for this spring and summer. Check out the following styles that you will want to add to your wardrobe.
These wide leg yoga pants have a self-tie sash and come in wonderful pastel colors for the season including coral, pink, mint, and royal blue. These are my favorite for wearing at home. They have wide legs that make them very comfortable and roomy, and I plan on buying these in pink for the summer months. These are so cute paired with a simple top that they are also great when entertaining at home. They are also so versatile that they are also perfect for putting on before leaving the gym if you need to run a few errands on the way home.
Yoga shorts are a great choice for those who live in humid areas of the country. They come in tons of colors including red and sky blue. These would be perfect to wear over a swimsuit when going to the pool or the beach, or to an outdoor party. Of course, these are also practical for actually going to yoga class or other workout in summer.
Yoga Capri pants are a great choice for those who are not comfortable wearing shorts. Choose a crisp, white pair for spring and summer that will be very versatile as far as matching t-shirts and other accessories. Just be sure that they are not see-through!
Patterned yoga pants are a huge trend right now. They can have a subtle pattern or a bold, colorful pattern. When wearing these, be sure that you keep your top simple so that it is not too busy of a look. Longer tops look especially nice with these pants.
Fold-over waist yoga pants are still very popular, and you can add a pop of color by choosing pants with a colorful waistband like these that you can choose bright green, yellow, or orange for the waistband. You can also choose a patterned waist band for added interest to your outfit.
As you can see, there are a lot of choices available now. Steer away from the drab black pants we have all worn through the winter, and buy a couple of pairs that are colorful and stylish to get you through the summer.