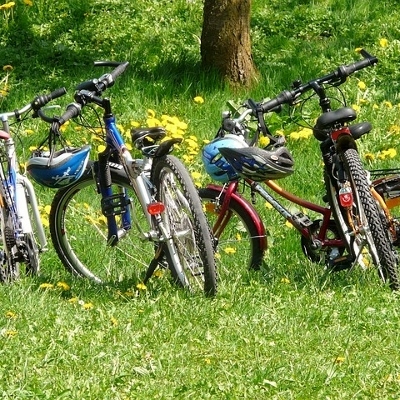 Working out can become tedious at times, which makes you not want to hit the gym or go for a run. Staying inspired is so important to continue your workout routine, but sometimes you just need to switch things up a bit to still get exercise, but take a short break from your old hum drum routine. Getting your family involved in something new where you will still get an all over workout is just what you need to get past this hurdle.
Try something fun like hiking a local trail, or heading out for a day of biking. Bring along a nice, healthy picnic lunch and really make a day of it. You can also get other families involved and set up a game day at your local park. Have plenty of races and games to be sure everyone gets plenty of exercise that day.
Make plans to do something fun like this at least once a month to replace a regular workout. This will give you a nice break, and you will feel a little more inspired having switched things up.