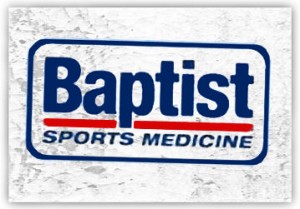 Summer is here, and you are ready for a great workout.
Yesterday we shared some ideas for warming up and cooling down during summer workouts.  Today we have some suggestions from Trent Nessler, managing director of Baptist Sports Medicine in Tennessee, for exercising when it is hot outside.
The first thing that Mr. Nessler noted was that workouts need to be planned according to the weather, "Depending on the heat index, your workouts should be tailored accordingly.  This may mean exercising early in the AM or in the evening when the heat index is much lower.  Or, it may mean that you need to exercise indoors that day."
If you have a day where outdoor exercise is appropriate, Mr. Nesslers offers the following suggestions, "Some great summer activities include hiking, biking, and jogging.  Summer also leads to a lot more interest in water related activities and exercises.  These can include anything from swimming to kayaking."
What should be noted is that as the temperature increases, so does the intensity of the workout.  "In the warmer weather, your workouts definitely become more challenging," Mr. Nessler stated. "Workouts in the summer results in the body burning more calories than they would with a workout of the same exact intensity during the winter."
So, head outside when the weather allows, and get fit this summer!
Check out other articles from our summer fitness series– learn more about staying hydrated, kids and exercise, warm-ups & cool-downs, and using your smartphone for a workout.