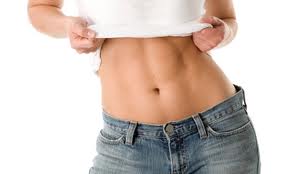 The Abs Diet for Women was developed by David Zincenko, who is the Editorial Director for Women's Health magazine, as well as Editor-in-Chief for Men's Health magazine. He is considered one of the top health experts in the country. He developed this plan to help women with their biggest issue – their abs. This plan is a diet and exercise plan to give you the desired results in six weeks. The interesting part is that you do not even start the exercise part of the plan until three weeks into the program. It's great for those of us who want to ease into a new diet plan.
As for the food side of the diet plan, you won't go hungry. You are supposed to eat six times a day. You are given a list of power foods, and at each meal, you are to choose two of them. They are very low fat and will help to build muscle.
When you reach the third week, you start the exercise side to firm that muscle that you've worked on building. You will do 20 minutes of strength training exercises that target the abdominal area. These are done three to four times a week
The only issue with this plan is that you are allowed to choose the foods you eat instead of being given a strict diet to follow. You are only given choices of what you should eat and not a list of foods that are no-no's. This may make some who can't resist temptation run into trouble.
Because this diet is so flexible, the upside is that people who are vegetarian, or those who are lactose intolerant, can modify it to work for them. Often, those with special dietary needs are not able to follow plans because of the rigid food demands.
All in all, this diet is a healthy plan, and anyone could benefit from the nutrition habits they will develop with it. It is easy to incorporate into family meals where you would not have to cook separate meals for yourself to adhere to the plan.