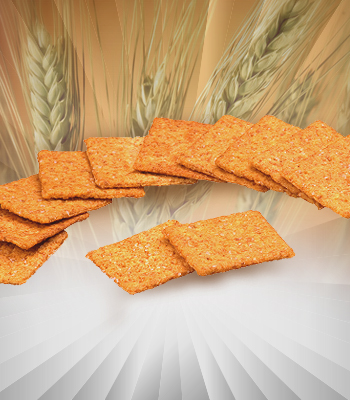 Did you know there that are low calorie, low fat, low carb crackers that will satisfy your craving for carbs? The latest craze in celebrity diets is Gwyneth Paltrow's low carb diet – no bread, pasta, or rice. Despite being a health fanatic, Paltrow says, "Sometimes, when my family is not eating pasta, bread, or processed grains … we're left with that specific hunger that comes with avoiding carbs." I don't know about you, but when I don't eat carbs, I often feel that "specific hunger" because my body just has to have carbs. So rather than avoiding carbs altogether, I've chosen to eat low carb snacks instead. I've recently discovered some tasty low calorie, low fat cracker brands that answer my body's call for carbs, and think you'll enjoy them as much as my family and I do.
Special K Cracker Chips
This new brand of cracker chips is a hit in my household, because they're so light yet filling. Special K Cracker Chips work well with dips, too, because they don't overwhelm the taste of the dip the way other brands of crackers do. Amazingly, 30 Sea Salt chips contain just 110 calories, 23g carbs, and 2.5g fat. Best of all, they taste great – even children will like them. Sea salt is my family's favorite flavor, and Special K Cracker Chips also come in four other flavors – sour cream and onion, cheddar, southwest ranch, and honey barbecue.
Nabisco Wheat Thins Reduced Fat Crackers
If you're in the mood for some crunch with your carbs, Nabisco's Wheat Thins Reduced Fat Crackers make a good choice. They come in wheat and ranch flavors, and while Wheat Thins Reduced Fat Crackers may pack more calories, carbs, and fat than Special K's Cracker Chips—130 calories, 22 g carbs, and 3.5 g fat per 16 crackers to be exact, I think they're tastier and more filling.
Personally, I hope Special K Cracker Chips and Wheat Thins Reduced Fat Crackers inspire other food manufacturers to produce low carb, low cal, and low fat crackers, so that we consumers have healthier snack choices.
For more info:
Special K Cracker Chips
Wheat Thins Reduced Fat Crackers
It's All Good: Delicious, Easy Recipes That Will Make You Look Good and Feel Great by Gwyneth Paltrow