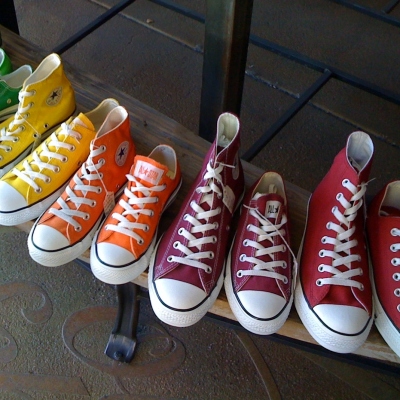 While maintaining a perfect squat pose, you must keep your heels flat on the floor to activate the right muscle groups. Lifting up your heels and placing all of the weight on your toes could severely damage your ankle and calf muscles. The shoes you wear can help you maintain the right footing and posture for perfect lifts every time. However, each person is different, so there is not just one ideal type of shoe for squat routines. Instead, you will need to go through the options on your own. Here are four shoe styles to try out.
Platforms
Beginners often struggle to keep their heels down during heavy lifts. The difficulty often arises due to low flexibility in the ankle flexors. Forcing the matter can damage those muscles and lead to an extended break from weightlifting altogether. Thankfully, you can gently ease into the proper stance by donning a pair of platform weightlifting shoes. These shoes have a raised heel to provide support for the entire foot without forcing your heel to the floor all at once.
Converse
Once you've mastered keeping your heel to the ground, you might want to pick up a flat-soled shoe for your squat workout. The flat sole allows you to feel the ground beneath your feet without slipping and sliding around. Furthermore, it reduces the amount of roll at the ankle when you lean side to side. The durable rubber construction provides the grip you need to prevent sudden twists that could jerk your joints out of their socket. Both low and high top styles are favored by weightlifters who do a lot of squats.
Indoor Soccer Shoes
If you prefer a bit more give, yet want to continue using a flat sole, use a pair of indoor soccer shoes instead. As an added benefit, indoor soccer shoes give the upper part of your foot extra support. You'll still be able to feel and grip the ground with your feet since these shoes have a thin sole with lots of tread. These shoes often feel more comfortable to people who find Converse a bit too long in the toe for their foot shape.
Vibrams
If your gym doesn't allow going barefoot, but you prefer it, think about grabbing a pair of Vibram five fingers. These shoes are often applauded as being even better than barefoot. You'll be able to use your toes individually to grab and grip the mat, which will help you keep your balance while under heavy weights. Furthermore, many people claim the low profile and nearly barefoot stance protects their back from strain while squatting.
Consider Your Options
Experiment with different shoe types to find the perfect one for your needs. If none of these options work for you, however, consider going barefoot for a while. You can pick up a pair of grippy socks to wear to the gym to avoid picking up a fungal infection or breaking the rules about barefoot workouts.