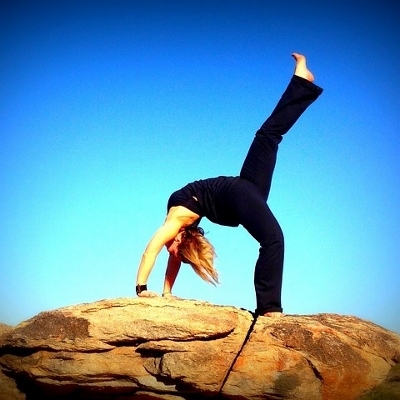 No one wants to leave the house with panty lines showing through their pants. Unfortunately, skintight yoga pants tend to put everything on display, especially the cut of your underwear. Certain types of underwear show through the tight, thin material more than others. In addition to selecting a near invisible underwear cut, you'll want to wear some that won't slip down or ride up during your workout routine. Here are five options to consider.
Boy Shorts
The right pair of boy shorts provide full coverage without leaving unsightly lines running across your rear. Instead, the side seams tend to line up with the ones on your pants. The legs extend partially down your thighs, which helps hide the lines along your natural shape. To make this combination work, you will need to skip the sheer yoga pants in favor of thicker, possibly lined, varieties. Furthermore, you need to grab boy shorts that fit your frame perfectly without bunching up.
Control Briefs
If you need a little assistance holding it all together, you can wear a helpful pair of control briefs during your workouts. These panties include a compression panel that smoothes bulges around your midsection. Even better, the legs end right at the junction between your thigh and pelvis to completely hide the leg hole seam. Unlike boy shorts, these panties do not extend down your thigh at all to accommodate the tightest of yoga pants.
Thong
The thong is a long time favorite of those who frequently wear yoga pants. The high cut legs and minimal material on the backside keep the thong material hidden from view. The thin material does not impede movement in any way, even during deep yoga poses or heavy lifting exercises. You will need to experiment with different brands and sizes to find ones with panels that rest against your bottom, not ride up uncomfortably.
G-String
The G-string provides a bit of coverage up front while leaving your backside nearly bare. Unlike thongs, many people cannot feel the back panel, or string, after pulling up their yoga pants. The string actually feels a lot like the seam of the pants anyway. In order to minimize possible discomfort, only pick G-strings with a structured build using super soft materials.
Commando
If you cannot find an underwear cut you enjoy, you can always skip that piece altogether and go commando. Wear your yoga pants around the house to perform a quick test run of this potentially risky choice. If you feel comfortable and still look put together, embrace your choice and head for the gym.
Take Your Pick
You can go through all of the above options to find the best one for your build and comfort levels. Give each cut option several chances to win you over using different brands and material types. Once you find your favorite one, stock up on that type of underwear in case the makers decide to retire that cut. Otherwise, you'll have to repeat this process all over again.