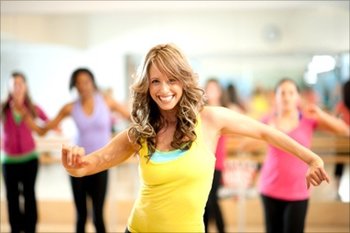 I don't know about you, but I sometimes find indoor workouts tedious. You run on a treadmill for an hour, but go nowhere. You row for 30 minutes, but never feel the cool breeze off the water. You bicycle, but just sit in one place. One way I have found to spice things up a little is to use a variety of apps that keep you motivated. These days there are plenty of exercise apps out there, but some start to make working out feel more like a fun game than an additional chore.
Nexercise – This is a great little app that you wear while working out to gain 'experience points' as you compete against friends, collect Pocket Change or mPoints. You can then exchange your Pocket Change or mPoints for actual items. While the points and change take time to accumulate, the experience points and motivation you get from your 'friends' is great incentive to get out there and workout. There are also medals for different accomplishments you receive along the way.
I've been using Nexercise for the past month and find it does get me to push a little further. The only down sides have been that the program is slow to load, and sometimes you have to push more buttons to get started than you might think. Several times I have thought I started the app only to find none of my exercise has registered.
Overall though, I think Nexercise is the easiest app to use, and I look forward to trying it for all different kinds of workouts.
Fitocracy – Similar to Nexercise, Fitocracy uses online friends and medals as a way to motivate you to get out there and get fit. Unlike Nexercise, you do not have the app on while you exercise, but you register your workouts afterwards. I found this easy to do online, but I found the app functions a bit difficult to use and to maneuver around.
The biggest benefit to Fitocracy is its users who motivate you and push you to go the extra mile. Even if you do not get too involved in the community, you can still get props and motivation from other users. Also, while the app may take time to maneuver, you do so after your workout, not before.
Overall, I would recommend Nexercise if you are looking for a great app to record your workouts. You do need to have an armband to get the maximum amount of points for each workout, but it is a great way to monitor what you have been doing and for how long.