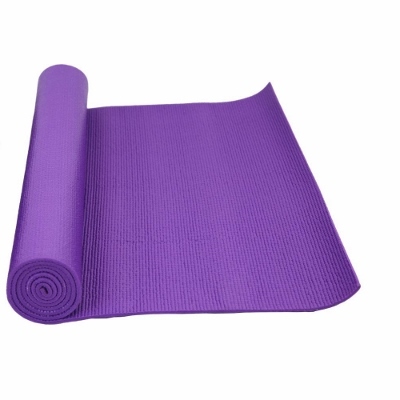 You might be a little skeptical to read about yoga tech. I mean, could there be a sport that superficially seems to inspire less tech? For yoga, you are supposed to use your body, a mat and a teacher. If you are new, you may need a yoga block or a towel and blanket. Perhaps a pair of socks. But that hasn't stopped tech developers from innovating fun, new devices for yoga enthusiasts. And why not? If you like to be an early adaptor and you have the money to spend, here are some of the latest gadgets launching for Yoga in 2015.
The Smart Mat
This intelligent yoga mat is the result of an extensive KickStarter campaign and it made its debut at the CES conference this year. The idea behind the yoga mat is that it is like having a yoga teacher at home. The mat is made up of tiny sensors that can register if you are holding a posture correctly or not. You connect the mat wirelessly to your mobile device or computer and can get feedback and follow a series of poses based on your level and ability.
There is an extensive calibration phase that helps the mat learn more about you and your body. This will make it able to measure where you are and how accurate your pose is.
The Smart Mat is not available yet, but hopes are it will launch later this year and you can pre-order your own now.
Yoogia
Want something more personal than an instructive mat, but don't have the time to head out to the Yoga studio? Don't worry! With Yoogia you can attend classes virtually. You just use your web cam on and you can get direct feedback. This service is great for beginners, and it is reasonably priced as well. You can void injury by finding out how you can improve. The best thing is that teachers are spread around the world, so you are guaranteed to find a class when you have availability. And Yoogia isn't just all yoga, it's also got Pilates, Meditation and Barre classes. Give it a test drive and see how technology can work to bring us all closer together.
A Yoga Tablet Stand
You can go high tech, but if you are using your iPad, phone or other gadget to do Yoga at home, the best investment you can make is a quality stand. This way you can see your class from any position on the mat – by far the biggest challenge when doing yoga at home.