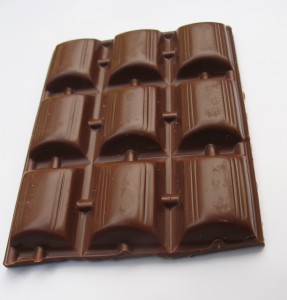 More people are choosing a practice of eating vegan food. Many vegans say their dietary choice helps keep them in shape and healthy. For some people trying this the first time, they may find sweets, especially chocolate, hard to replace. That does not need to be the case, just by following a few simple recipes. Nearly anyone can create these sweet vegan treats.
The best news is, you don't need to cut out chocolate! You only need to eat better forms of the sweet treat. Milk is not a critical ingredient in chocolate, and it is only used as a filler in less-expensive varieties of the dessert. As always, it is important to read the ingredient label. You will find that the best brands of chocolate do not contain milk!
Give yourself a sweet blast of chocolate on dates. Take dates, spread peanut or almond butter on top, then place a banana on the spread. Then, dust the entire snack in cocoa powder. Again, make sure the cocoa powder you purchased does not contain any dairy or animal products.
One of the best compliments to any chocolate dish is whipped cream. But, there is a vegan substitute that is just as delicious! Take two cups of cashews, and let them soak in water for 24 hours. This will make them soft. Next, drain off that original water, and add one cup of fresh water. Combine that with two tablespoons of honey, agave nectar or maple syrup. Any of these will give a delightful flavor to your final cream, with agave providing the mildest of the flavors. Now, add one teaspoon of vanilla. Use a blender to whip it into a consistency like whipped cream. This make take five minutes or more, so be patient! An upright mixer is ideal.
Or, maybe raw cookie dough is your special treat. Just because normal cookie dough has eggs and butter, doesn't mean you can't get a taste to fill that craving. Just drain and rinse one 15-ounce can of chickpeas, and pour them into a food processor. Add ¼ cup of almond milk, ¼ cup of peanut butter, ½ cup of brown sugar, and a teaspoon of vanilla. Whip this mixture until it is the consistency of cookie dough. Then, stir in ½ cup of vegan chocolate chips. You will have produced a dip or spread perfect for those moments that can only be filled with cookie dough.
Goji berries are a welcome addition to any snack plate for vegans. Mix these red Chinese berries with an equal number of almonds for a quick and easy vegan snack. Or, fill stalks of celery with almond butter. Then, lay your goji berries down the middle. This will create a healthy, vegan adult version of the childhood favorite, ants on a log.
Just because you are taking dairy out of your diet doesn't mean you can't enjoy great desserts and sweet treats. Get creative and enjoy the sweet vegan lifestyle!