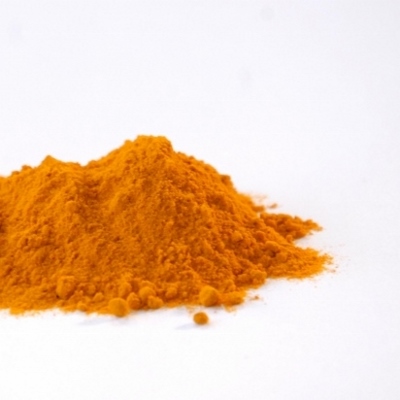 Just as in fashion, it seems superfoods also evolve. We went through the Greek yogurt phase, the quinoa phase, and now the hot new superfood is turmeric. Of course, eating an array of superfoods is best for your health, but it's always fun to add something new to the mix. Turmeric is not a new food by far, and as a matter of fact has been used in India for more than 2500 years, both as a food, and a dye. The medicinal benefits have been coming to light more and more in recent years, and we feel you need to know about them so you understand the amazing benefits of adding turmeric to your diet.
Prostate Cancer – Researchers at Rutgers conducted a study on the effects of turmeric on prostate cancer. Their findings concluded that "The bottom line is that PEITC and curcumin (aka turmeric), alone or in combination, demonstrate significant cancer-preventive qualities in laboratory mice, and the combination of PEITC and curcumin could be effective in treating established prostate cancers," stated by Ah-Ng Tony Kong, a professor of pharmaceutics at Rutgers. PEITC is a natural element found in vegetables like cauliflower, broccoli, and watercress. Eating these vegetables along with turmeric may lower the risk of, and help heal prostate cancer. You can read more about this study here.
Pancreatic and Other Cancers – Pancreatic cancer is one of the most aggressive cancers, and there are promising studies being conducted now that hope to prove that turmeric can have a positive effect on pancreatic cancer. There is hope that turmeric will prevent metastases in not only pancreatic cancer, but other forms of cancer, as well. Thus far, it has shown to shown to stop the growth of new blood vessels in tumors. It has also prevented breast cancer from spreading to the lungs in mice, which researchers are continuing to study.
Other Benefits – Other health benefits of turmeric include it being a natural liver detoxifier, and it is a powerful anti-inflammatory so it aids in circulation in those with arthritis. It has been used by the Chinese for centuries as a medicine to combat depression. Turmeric may also aid in Alzheimer's disease, too, because it rids the brain of plaque. It can also be used on the skin to help heal burns and cuts. Just keep in mind that it does have a vivid yellow color, so be mindful when using it on the skin.
Turmeric is an exciting superfood that may prove to have healing power for a lot of terrible diseases. On top of that, it is just plain delicious in dishes, and is beneficial to our everyday health. We will keep following the exciting studies and bring you updates as they are revealed by researchers.