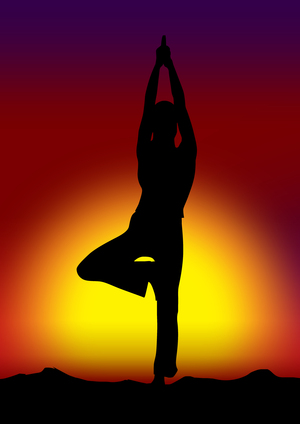 When the weather gets really hot, we come up with reasons not to exercise, including lack of both time and energy. Sometimes all it takes to get us motivated again is new workout wear. Adding a few easy pieces to your wardrobe can make it feel new again. Here are a few simple pieces that will have you looking fashionable during warmer months, while keeping you comfortable and cool. Also, you can easily run errands in these pieces before or after the workout.
The Skort – If you just have time for a quick workout, a skort (skirt/shorts) is the answer. They come in knee length or shorter, if you prefer, and have built in bike shorts sewn in beneath the skirt. They are also versatile for playing a game of tennis, going on a run, or running errands. They are made of quick dry fabric, and have pockets to stash your car keys and money.
Knee Length Workout Shorts – You may not think these are very cute on the hanger, but once you slip them on, you will love them. They feel good, and they have a panel in the tummy area that slims. Made of soft fabrics, they are not only flattering, but they alleviate chafing. They also come with a drawstring waist and leg openings for a custom fit. The zippered pockets are great for storing cash for a stop for a smoothie after a run.
Yoga Tank Top – With the explosion of yoga, fashion houses took note of its popularity and started designing functional, yet fashionable attire for yoga workouts. The yoga tank tops are athletic, but not clingy. This makes it great for covering up trouble spots while you are toning. They have V-necks that elongate the neck, and the fabric is comfortable cotton/spandex so there is no bulk. You can even add them to your daily wear which makes them even more of a value because they can do double duty.
Wide Hairbands – Hairbands, made of stretchy fabric, are great when working out when it is hot outside. They will keep sweat from running down your face, while holding your hair back. You can also wear one if you have your hair pulled into a ponytail. They are an accessory that is fashionable and functional. They come in many colors, and are available at most department stores.