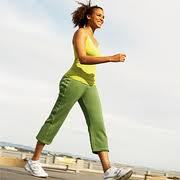 Exercise has become an essential part of our lives today. This doesn't mean that exercise hasn't always been a big part of many people's lives, we just seem to live in a more health conscious society overall than ever before. With that, the old sweat pants and t-shirts that were used for exercise are hardly the choices we make for working out. Instead, there is an array of choices, and depending on our personal tastes, we can get caught up in spending a lot on our workout wardrobe. To help you make the right choices, here are some things to consider before making your purchases.
Try it On – Because it is really important that our exercise wear fits properly when working out, as well as our being picky about how it feels on our skin, it is best to hit the store instead of buying online, at least until you find a brand you like. After that, feel free to order online. Also, keep in mind that sports accessories like your sports bra and perfect fitting shoes for your workouts are hard to gauge by size only online as each brand has a slightly different fit.
Cost and Quality – You need to decide how important the quality is to you, and whether you can afford better quality exercise wear and just have a few essential pieces, or if you are a fashionista, and it makes you feel good about yourself during your workouts to have many choices. Figure out your budget and your wish list before you start shopping, and if necessary, come to a compromise. Just be sure that you feel good in your exercise wear, and that it meets the need for your type of workout.
Think of Your Workout – When you start shopping for workout apparel, be sure to buy clothes appropriate for the type of exercise you partake in. For instance, do not get caught up in the cute ballet workout leotards and skirts if you are a jogger. This is money you would be throwing away, because they are not conducive to your needs. Keep in mind that each sport or workout regimen will have different requirements for comfort than others. This is most important in shoes. Be sure that you choose the right shoe for your sport instead of the ones that you find the most stylish.