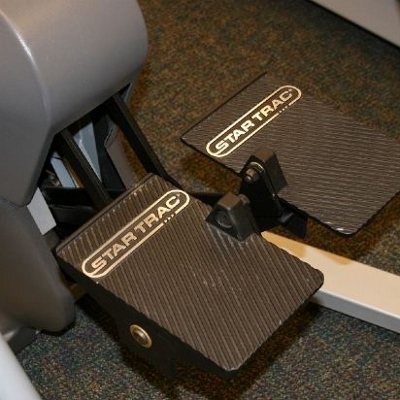 If you are looking to burn calories, increase your stamina and build up your chest muscles, you are in for a challenge. But with a little planning you should be able to get in a quality work out and see some increased muscle tone in your chest area. Here are a few of my favorite workouts, some of which need to be done at a gym and some you can do wherever you are. What are your favorite ways of keeping fit and building your chest muscles if you only have a bit of time for your workout?
1) Elliptical trainer – The elliptical is a great way to build stamina and chest muscles if used correctly. You can try one out at your local gym before you commit to investing in one for your home. To get a good full body workout with a focus on your chest muscles, you need to turn the tension up on those handle bars and use your whole upper body as if you were walking quickly. This way you use your chest muscles to really work those bars.
2) Circuit training – Don't want a lot of stuff taking up space in your house? You can make your own little circuit to get your cardio workout and your chest exercises in every day. You can do a wide variety of workouts like: 2 minutes of jumping jacks to get your pulse up, followed by one minute of pushups. Repeat 5 times. Or how about 2 minutes of jogging in place followed by one minute of burpees? It may sound easy, but you will probably feel the effects after a few reps.
3) Nordic Walking Polls – Don't like working out indoors? Get yourself a pair of Nordic walking polls and get the workout of an elliptical outdoors. These poles are all the rage in Scandinavia and may score you some funny looks as you walk around the neighborhood, as you may look like you are trying to ski without skis, but you will get a good cardio workout and see some effects on your chest muscles. This workout is really great for beginners!
4) P90X – Looking for something hardcore and have a lot of time to devote? I am a big fan of the p90X program. Although it doesn't offer much in the way of a combined chest and cardio workout, it offers you some great videos to give you variety, help build your chest muscles, and help build stamina. Try the Plyo disc for cardio and the chest and upper body disc for the rest.