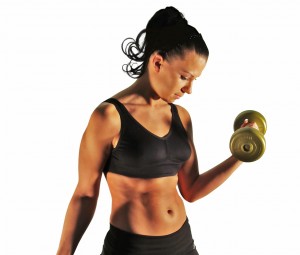 If you have trouble doing a pull up, you can still manage to do some pretty interesting upper body workouts with the help of Gravity fitness machines that target your upper body. With a few weeks of intensive workout you should be able to manage a pull up on your own in no time. Here are few ways to give Gravity fitness a try.
1) Your gym – If you want to try the Gravity workout you will need to go to your local gym to give the equipment a try, or a center that specializes in Gravity workouts. You do not want to try the equipment on your own. Make sure you sign up for a small class or work one on one with a trainer.
2) Body weight resistance – Gravity uses a combination of a pulley system and your body weight to target your upper body and core. Depending on your body position you can get the most of your workout even if you cannot manage to do a full pull up. Follow a sequence of exercises that push your body through a series of exercises that will help tone your body without building bulk.
3) An at home kit- Once you have started working with a trainer and have a good sense of how the exercises work, you can try an at home kit of bands, like Reebok makes. These are a system you can hang in your doorway so that you can do some of the easier exercises in your own home.
4) Muscle specific – One of the biggest advantages to the Gravity workout is that it targets more specific muscles than doing simple push ups. If you are working with a private trainer, you can make sure that your position is challenging enough to target your chest or shoulder muscles.
5) Strengthens joints and builds natural strength – As Gravity uses natural resistance, you have a better chance to build long and lean muscles rather than bulk. As you are not pushing yourself to do awkward movements, you have less of a chance of injury and a better chance that you can build joint strength and develop better flexibility.